After a long morning photo shoot, I like to come home and make myself something quick and healthy to eat. As a photographer, I'm way too busy to be spending hours in the kitchen cooking. However, I know I also don't have to cheat myself out of good nutritious food and go straight to the tasty cakes all the time (who else is guilty??) Today I am sharing one of my favorite summer, midmorning snacks with you, and the best part is that it only takes 15 minutes to make! Let me know if you try it or if you like to make yours differently!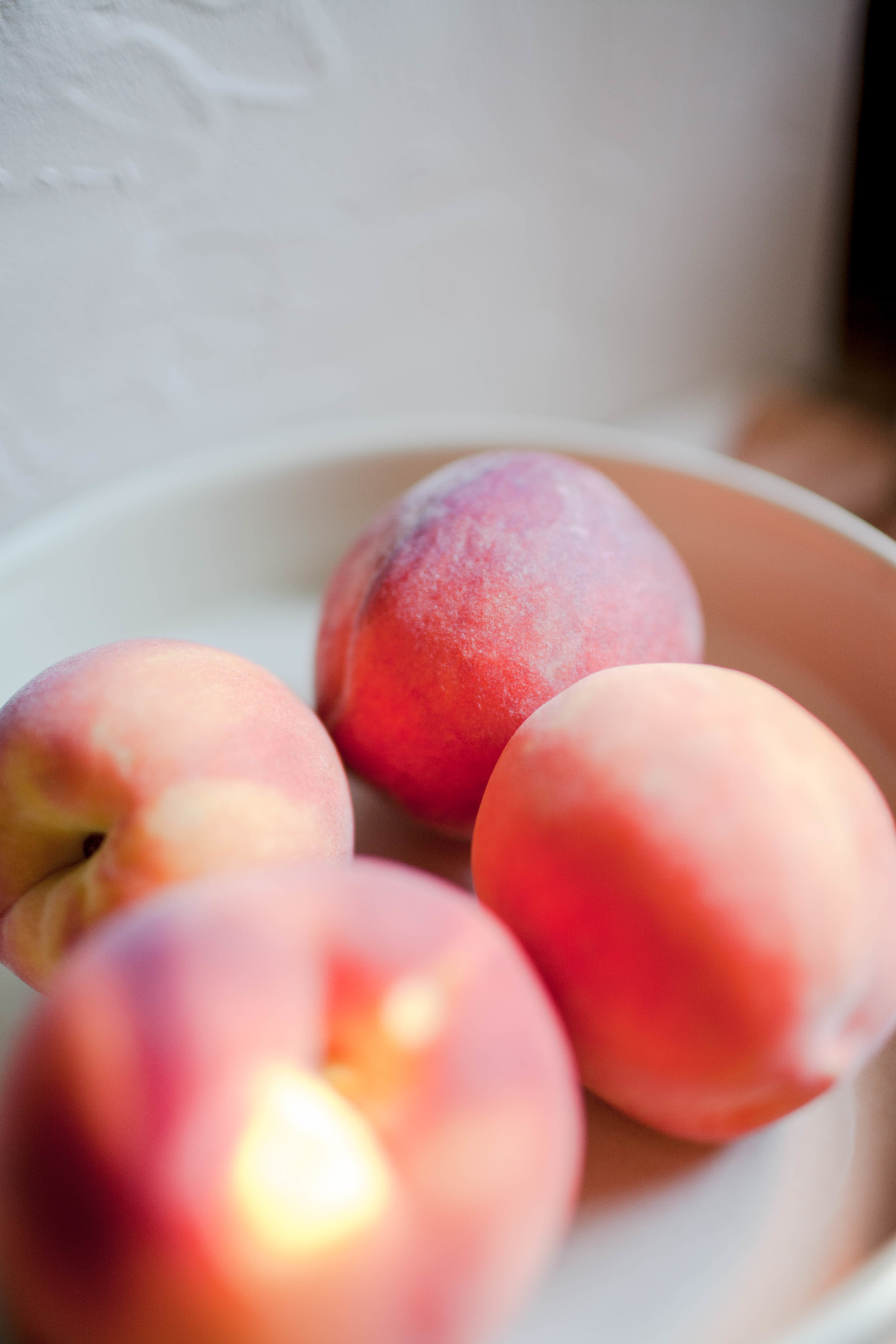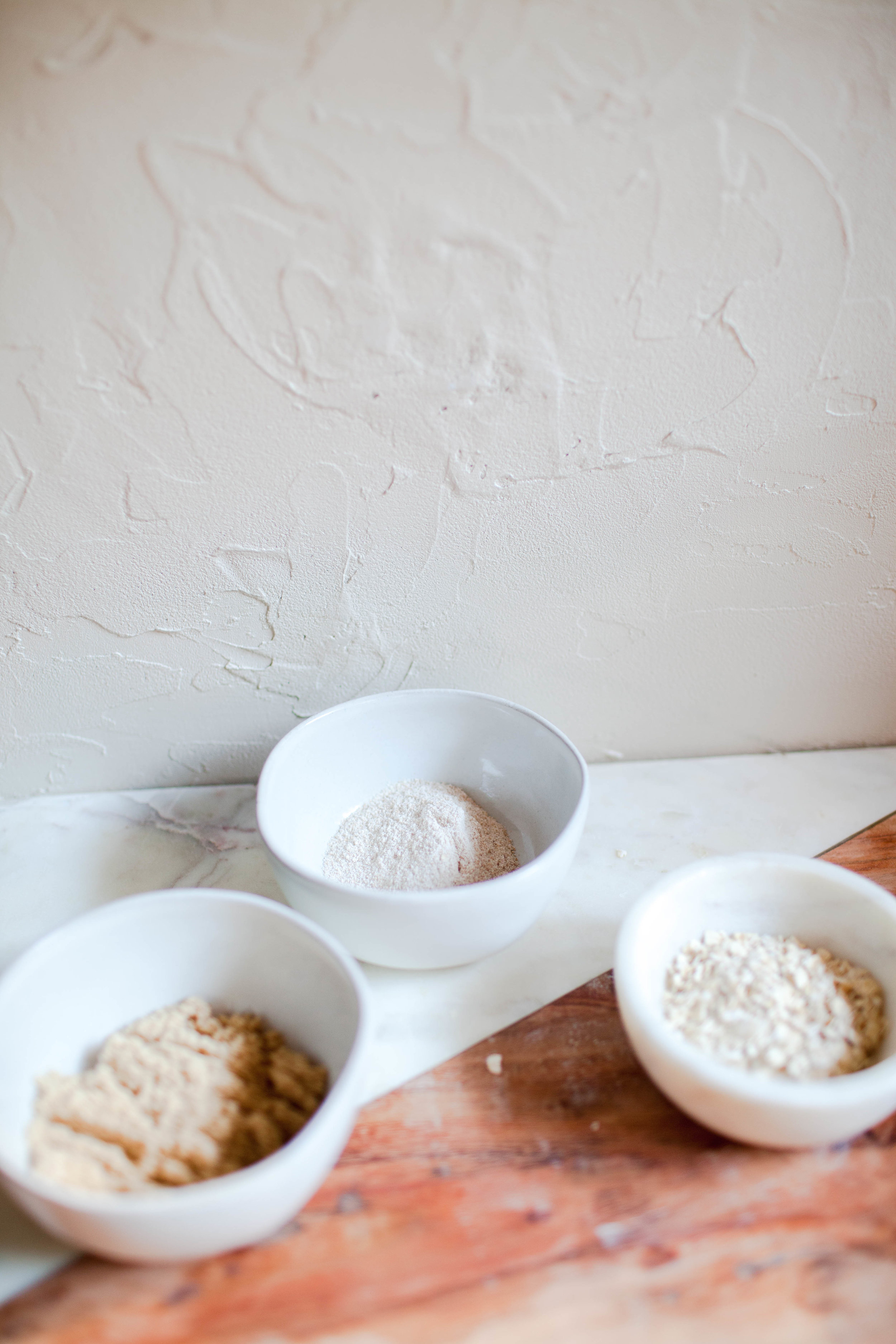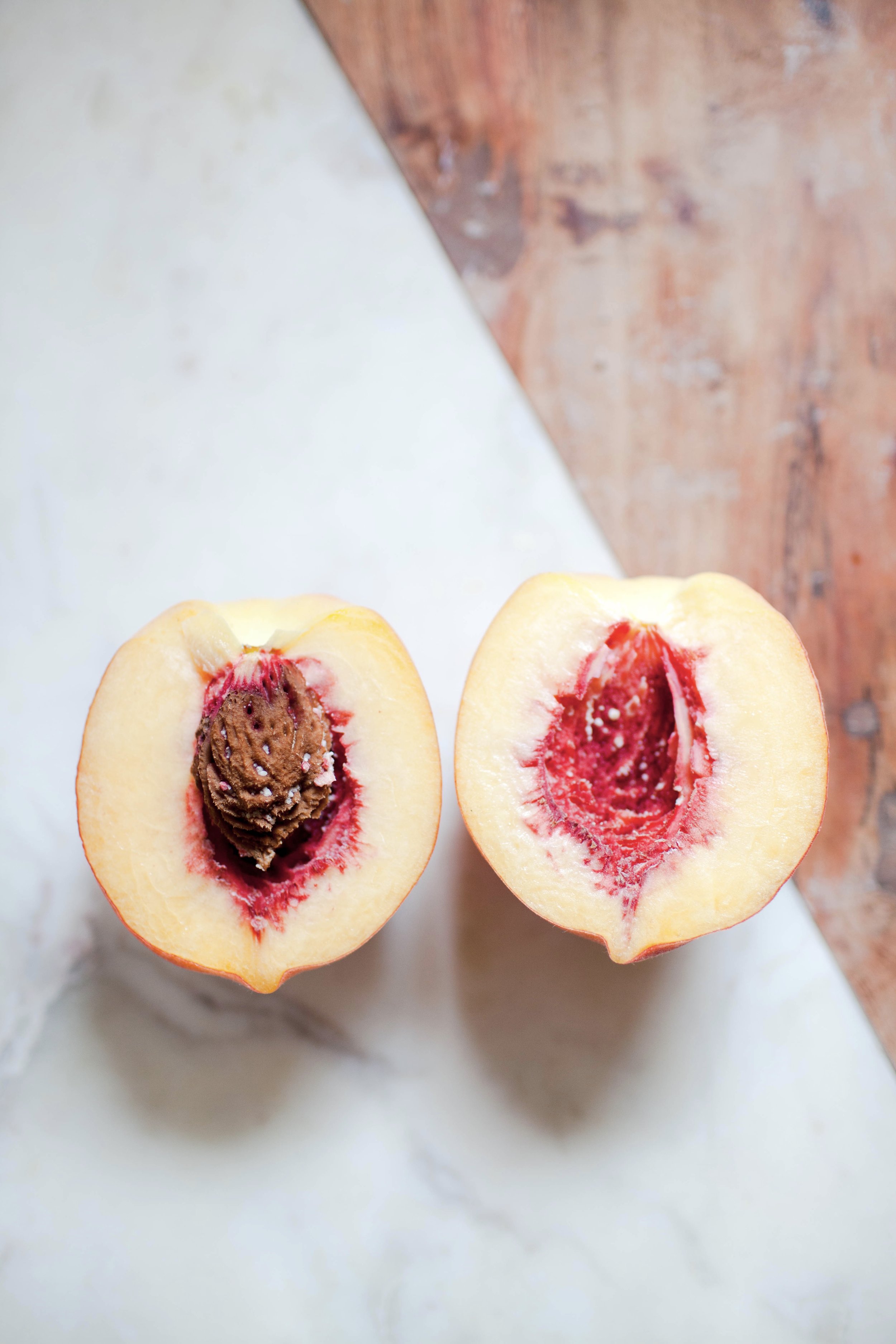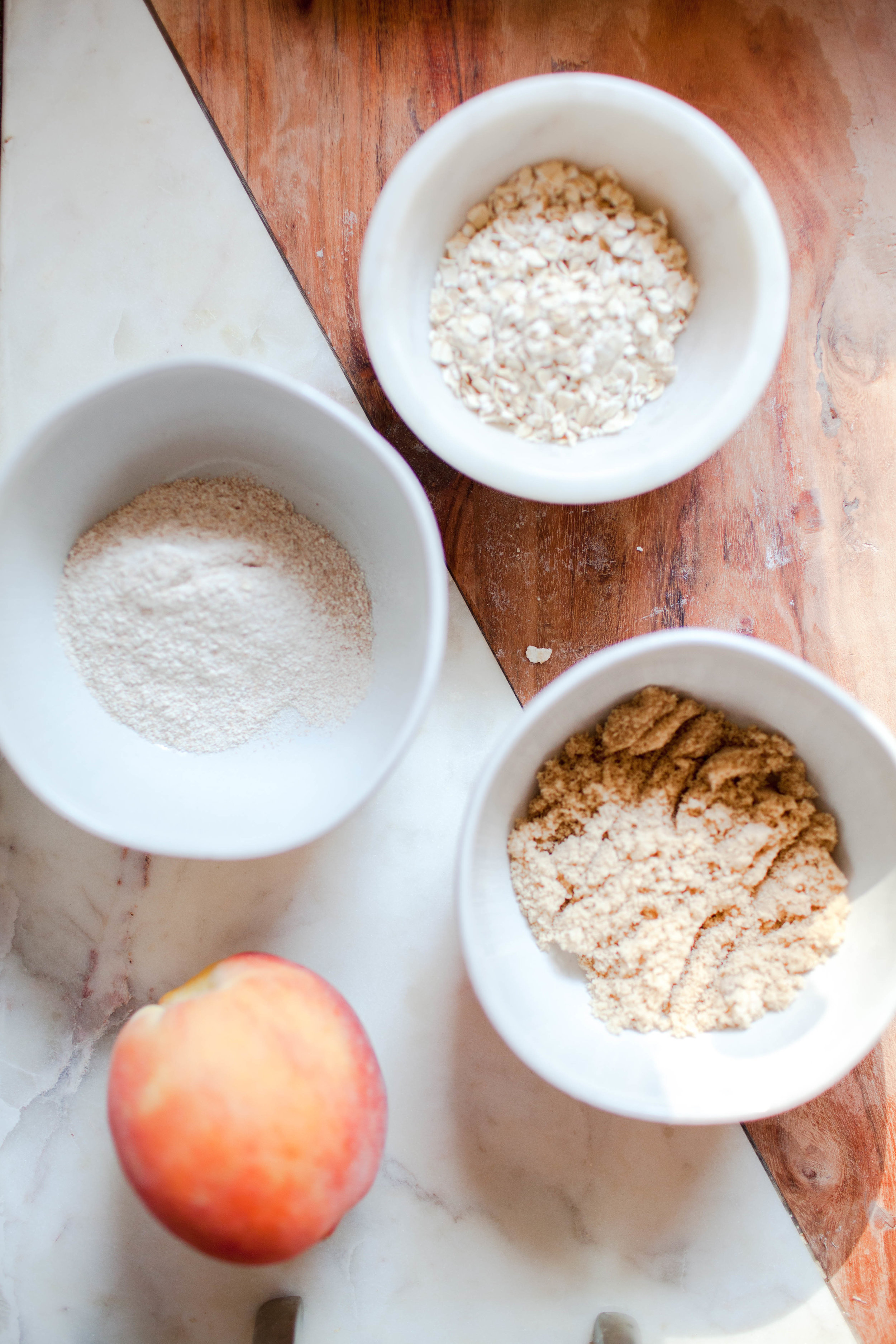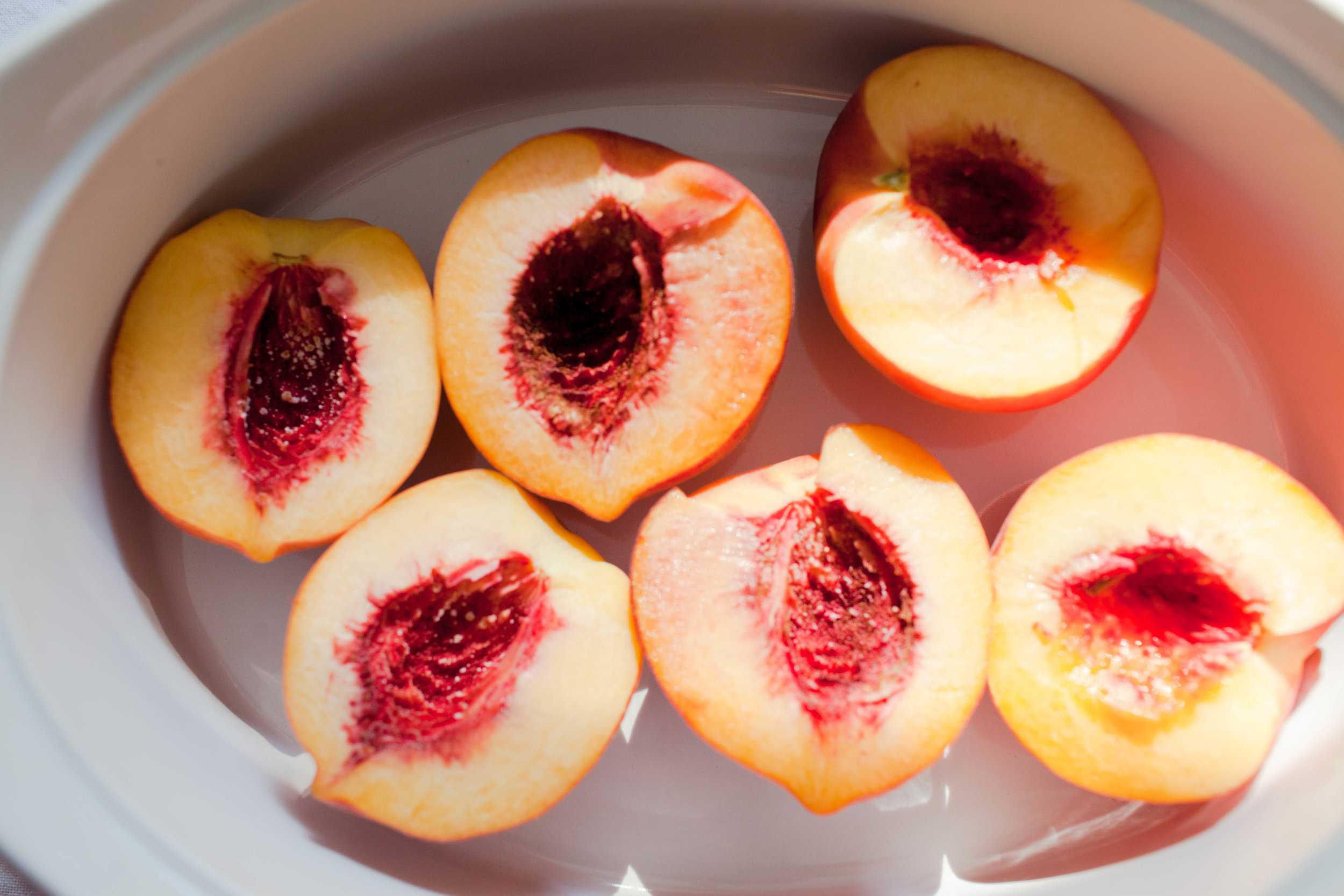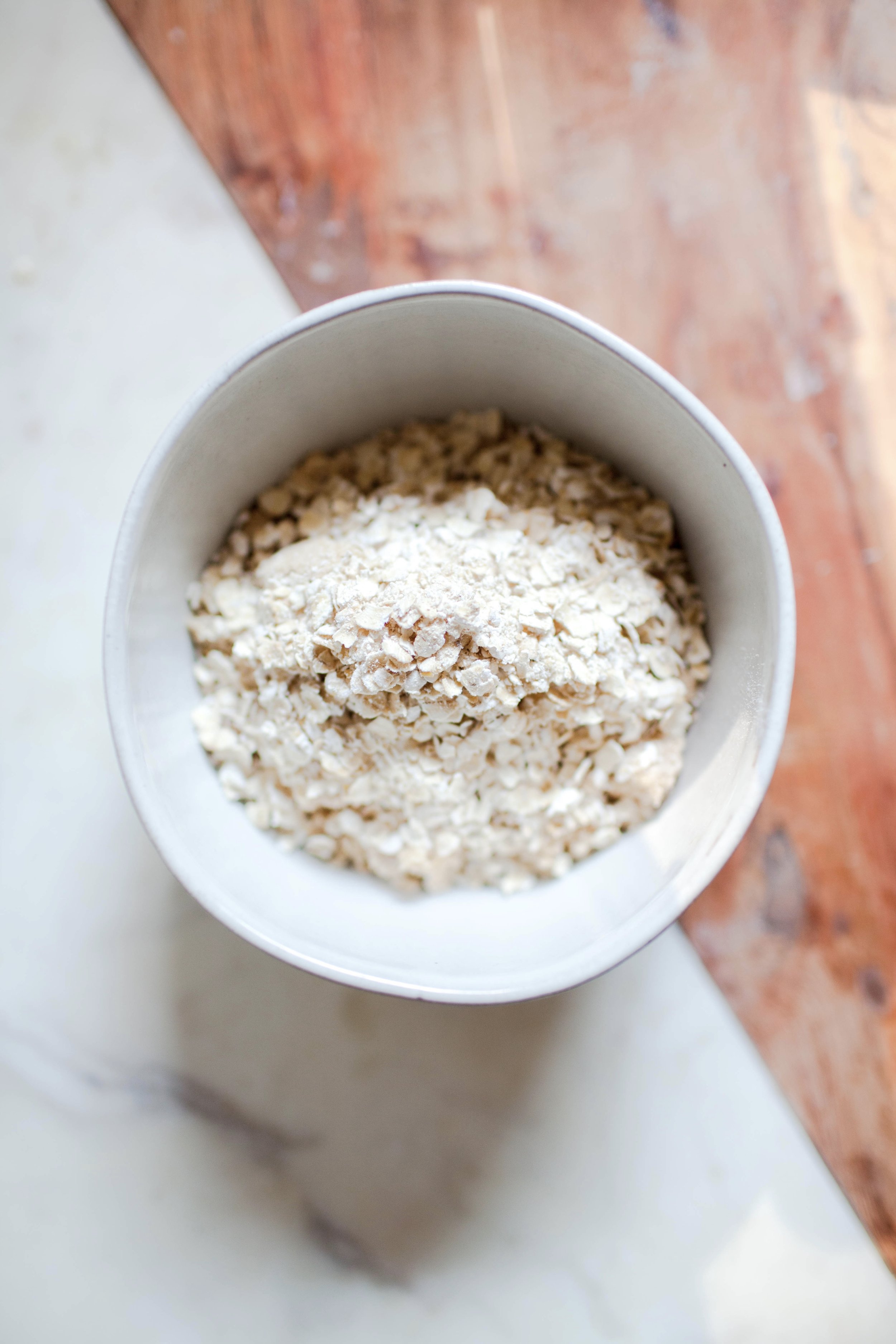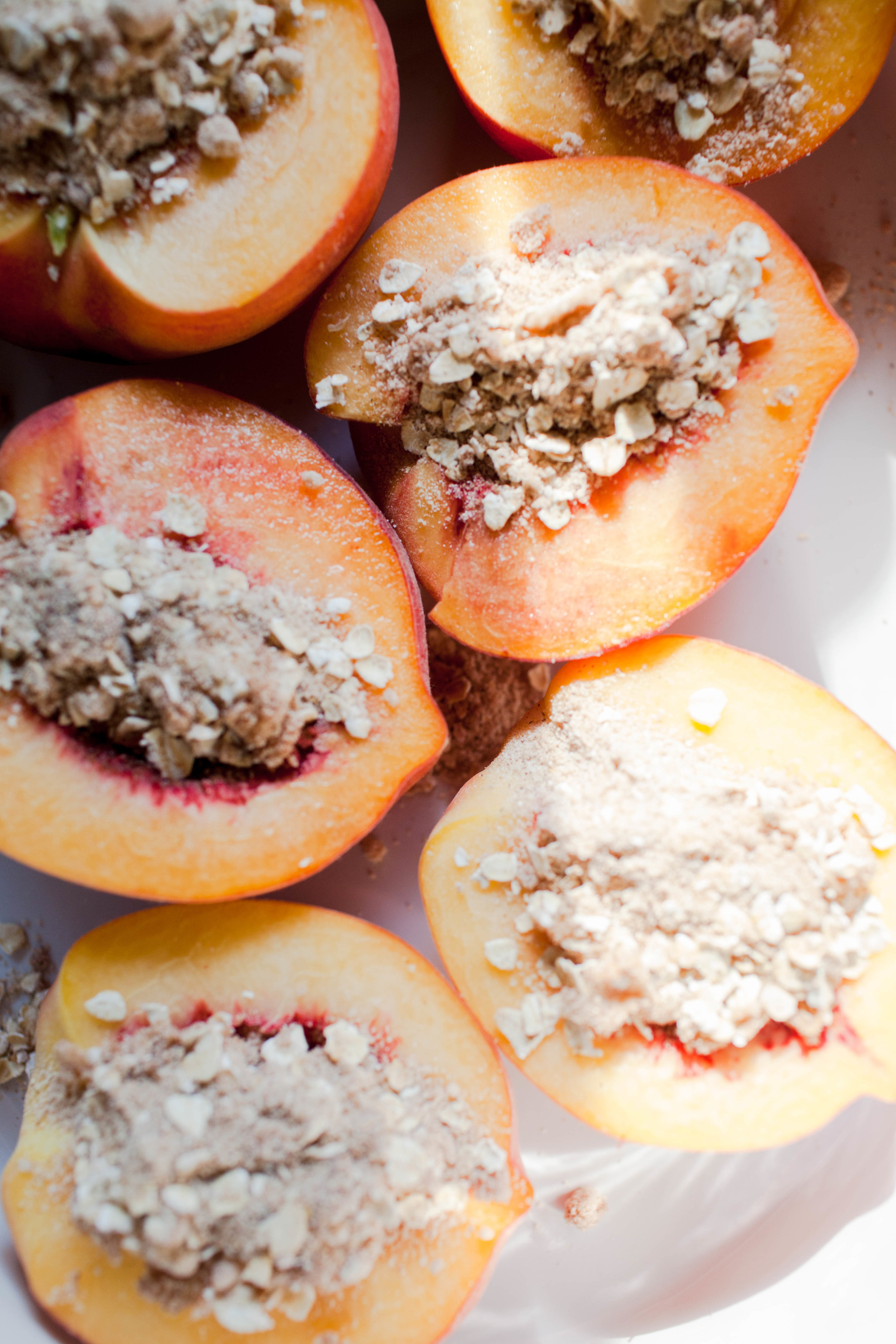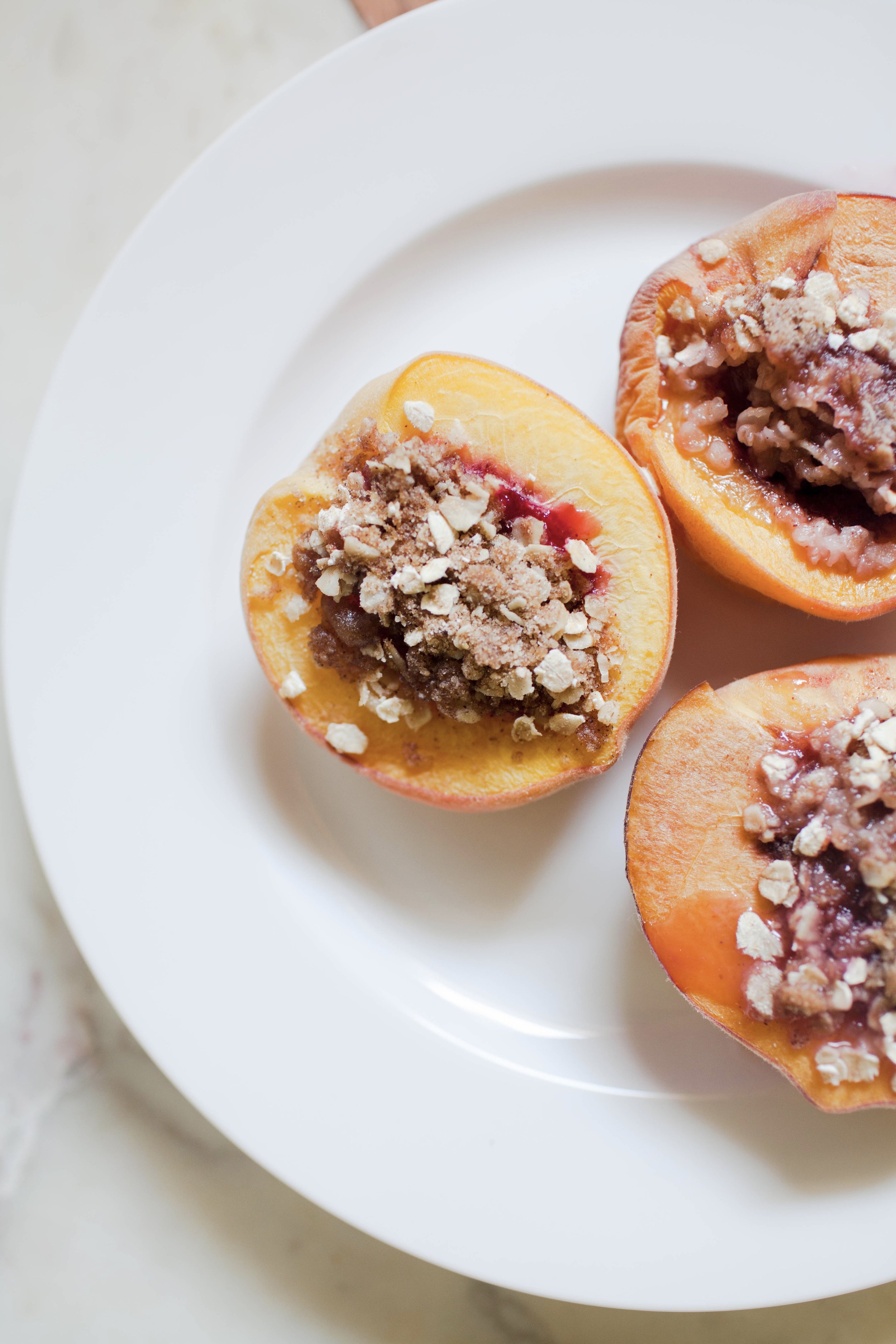 3-4 organic peaches
2 Tablespoons all-purpose organic flour
2 Tablespoons of organic rolled oats
2 Tablespoons light brown sugar
1/4 teaspoon ground cinnamon
2 Tablespoons cold butter
1. Preheat oven to 375 degrees F
2. In a small bowl add the flour, oats, brown sugar, cinnamon, and butter.
3. Slice peaches in half and remove the pit.
4. Place the peaches face-up in a small baking pan.
5. Add a big spoonful of crumb topping to the center of each peach.
6. Bake for about 12-15 minutes or until crumb topping is golden brown.